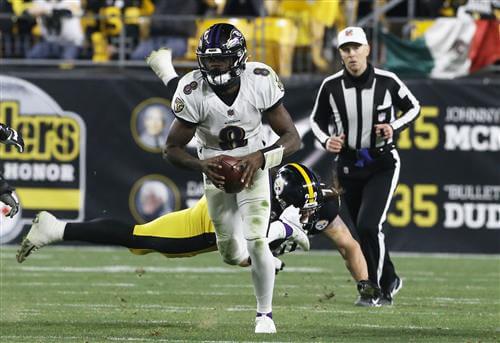 Kirk Cousins broke new ground by signing the NFL's first lucrative fully guaranteed veteran contract as an unrestricted free agent in 2018. The Vikings gave the quarterback a three-year, $84 million deal worth up to $90 million with incentives, which made him the league's highest-paid player at $28 million per year. 
The hope was Cousins' deal would be the catalyst to more fully guaranteed contracts in the NFL. The door Cousins opened quickly shut with the next two quarterbacks who signed for more than he did. 
Matt Ryan became the NFL's first $30 million-per-year player a couple of months later. The five-year, $150 million contract extension Ryan received from the Falcons had NFL records of $100 million in overall guarantees and $94.5 million fully guaranteed at signing. 
Aaron Rodgers replaced Ryan as the league's highest-paid player that preseason. He signed a four-year, $134 million extension with the Packers worth a maximum of $138 million through salary escalators and incentives. There were $98.2 million of guarantees, which included the largest signing bonus ever at the time of $57.5 million.
It took four years for there to be another fully guaranteed veteran contract of a greater magnitude than Cousins' deal. Nobody expected Deshaun Watson to get a fully guaranteed, five-year, $230 million contract in March as part of his trade from the Texans to the Browns because of his alleged inappropriate sexual conduct during numerous massage sessions. It is expected that Watson will begin the 2022 regular season serving a suspension for a violation of the NFL's Personal Conduct Policy. 
Watson had four years worth $136 million remaining on the four-year extension averaging $39 million per year he signed with the Texans in September 2020. He has the type of guaranteed money typically in lucrative NBA contracts. 
Kyler Murray just became the first quarterback since Watson signed to top his deal. The Cardinals gave Murray a five-year, $230.5 million extension worth up to $238 million through salary escalators. There's $160 million in overall guarantees where $103.3 million is fully guaranteed at signing. The 2019 first overall pick has an unprecedented clause in his contract requiring four hours of independent film study during each week of the regular season to prevent his guarantees from voiding.
A fully guaranteed contract never seemed like a realistic possibility for Murray because the Cardinals aren't considered a cash-rich team. Meeting the NFL's archaic funding rules, where teams are required to put into an escrow account the amount of any guarantees in a contract other than those just for injury, including ones in future contract years, was going to problematic for the Cardinals.