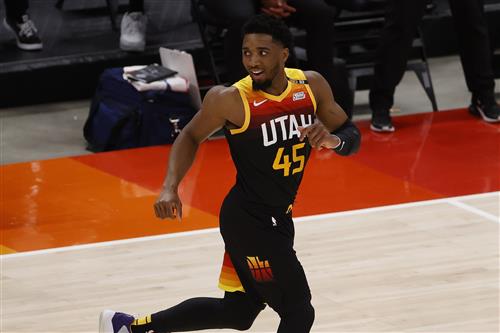 The supposed price tag is extraordinary.
Six first-rounders. Or maybe it's seven. Add in various young players.
No matter the specifics, it's clear the Utah Jazz want a historic, pick-filled package in exchange for Donovan Mitchell, a premium that leads to a basic question any team considering a trade for the three-time All-Star has to ask: How much is too much to give up?
The New York Knicks, however, should follow up with the inverse: If we trade for Mitchell, what would be left over?
The Knicks connected with the Jazz about Mitchell more than a week ago. The two franchises seem like trading soulmates. The Jazz want draft picks for a rebuild. The Knicks are loaded with them. The Knicks have been Mitchell's rumored next destination for years. And the Jazz have Mitchell.
So, wrap this up. Mitchell has his next team, right?
… or not.
It's not so easy to come to terms with unloading so many first-rounders. Maybe Utah never reduces the asking price or New York never gets to a place where it deems a Mitchell trade worth it. However, there is a middle ground. The Knicks can justify handing over that historic haul for Mitchell, but there's a specific mentality they should have when they converse with the Jazz. The maximum package they should offer for Mitchell should have enough left over to where they feel like they could still bring in another headliner, specifically in the summer of 2024.
Every so often, you hear a critique of the Knicks' pursuit of Mitchell: Would his presence alone make them challenge for a title?
Those asking realize the answer is no. There are only a few players on the planet whose sole existence guarantees you won't get stuck in the lottery. The Giannis Antetokounmpos of the world are special for a reason. But the thing is, the Knicks could rationalize a Mitchell trade while acknowledging this rhetorical too. Bringing the 25-year-old to New York would not have to be about the present. Instead, it could be the first step to building a viable contender down the line.