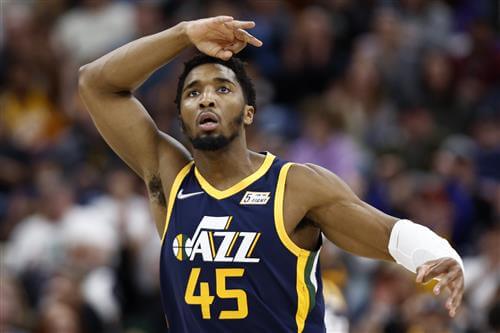 The Utah Jazz appears to be heading the wrong way down a one-way street as the start of the 2022 NBA playoffs approach. They're old, cap-strapped, draft-poor, and underperforming.
There seems to be disharmony between franchise cornerstones Donovan Mitchell and Rudy Gobert. Rumors have swirled around the disfunction in their relationship for so long that they're difficult to ignore. Where there's this much smoke, there is typically fire.
Donovan Mitchell may be looking to stop, drop and roll his way into a bigger market.
If those rumors have any truth in them, the Miami Heat would be an appropriate destination. The only question is whether the Jazz is interested in what Miami has to offer.
After all, they're under no obligation to trade Mitchell to a preferred destination. Even if he demands a trade, the Jazz's front office could look to the recent Ben Simmons fiasco and see every reason to hold out until they get exactly what they want in exchange for Mitchell.
On the other hand, these two Miami Heat offers may be enough to entice the Utah Jazz.
Utah Jazz Receive: G Tyler Herro, G Duncan Robinson, F/C Omer Yurtseven, 2023 First-Round Pick
Miami Heat receive: Donovan Mitchell
It's hard to imagine a world where the Utah Jazz trade Donovan Mitchell to the Miami Heat without receiving both Tyler Herro and Duncan Robinson.