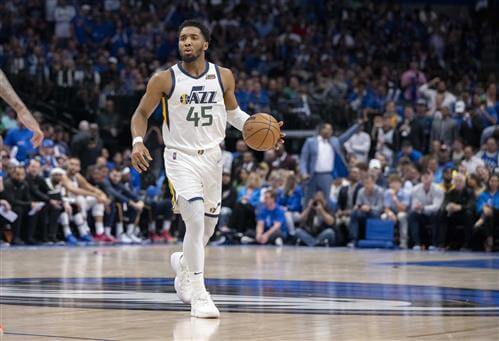 If you've been keeping up with NBA rumors lately, odds are, you've read a lot about Kevin Durant and Donovan Mitchell.
Durant requested a trade from the Brooklyn Nets. All other NBA news this summer, barring something unthinkable, will be secondary to that information. Giannis Antentokoumpo would have to request a trade to make a decidedly bigger headline.
On the other hand, it's harder to envision an actual Durant trade. That's because his trade value is so high that few teams project as able to meet it if any. With that being said, Donovan Mitchell, while an unqualified star, should be easier to move.
Of course, he hasn't made a trade request. He may not have to. With the Jazz recently shipping Rudy Gobert, there could be a mutual interest in parting ways between the organization and the player here.
Meanwhile, the New York Knicks have emerged as the most popular trade destination for Mitchell.
Here are three deals that send him to the Big Apple.
Utah Jazz Receive: G/F Evan Fournier, G/F Cam Reddish, F Obi Toppin, 2023 First-Round Pick (NYK), 2024 First-Round Pick (NYK), 2025 First-Round Pick (MIL via NYK), 2026 First-Round Pick (NYK), 2028 First-Round Pick (NYK)
New York Knicks Receive: G Donovan Mitchell
Consider this the most likely trade to occur between these two teams this summer.