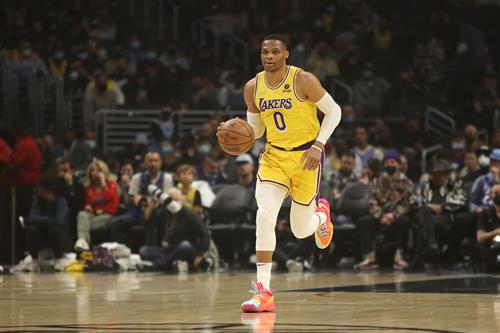 There's no such thing as an untradable NBA player. It's just that some—due to contract, health, declining production or a combination of all three—are a little harder to move than others.
You know the guys we're talking about. They're the ones rival executives won't even take calls on unless the player in question's current team is ready to pile on sweeteners in the form of valuable contracts, draft assets or both.
The "well, actually…" crowd will note that most of the players we'll cover have been traded in the past—some of them recently. Two were even dealt for each other. But in each case, things have changed since the last time those players switched teams. New problems have arisen that complicate the prospect of another exchange, even as the costly deals they're on draw closer to expiration.
Nobody's saying these players are stuck where they're at until whenever free agency mercifully rolls around. But figuring out how to move them before that will be among their teams' most important and challenging goals.
Tobias Harris, Philadelphia 76ers
For most of the past eight seasons, Tobias Harris has been a reliably healthy and productive offensive player. He's averaged 74.4 games played since 2014-15, the year he became a full-time starter for the Orlando Magic. And in every year since assuming that role, he's graded out as above average at his position in points per shot attempt.
Better still, he's shown growth in the past half-decade, hitting over 39.0 percent of his threes in three of the last five seasons after failing to reach that mark in any of his first six years in the league.
So what's the problem? What's he doing on this list?
Cost is the main issue. Harris signed a five-year, $180 million extension with the Philadelphia 76ers in the 2019 offseason and is still owed $37.6 million in 2022-23 and $39.2 million the following season, all fully guaranteed. That's superstar money for a player who, while talented offensively, has long failed to justify his high-end salary with game-changing impact. In 2021-22, Harris was a flat 0.0 in Dunks and Threes' Estimated Plus-Minus. His career high in that catch-all stat was the plus-2.2 he managed in 2020-21, which ranked 62nd in the league among qualified players.
Despite a career that shows he's barely been a break-even contributor (at his best), Harris is currently in line to be the league's 13th-highest-paid player in 2022-23.
The Philadelphia 76ers won't be able to trade him without attaching a young talent like Tyrese Maxey or draft considerations. Even then, they'll still need to find a team with ample cap space to absorb Harris' hefty deal or, perhaps less palatably, take back someone else's unwanted overpay.
Duncan Robinson, Miami Heat
For two glorious seasons, Duncan Robinson did one thing better than almost anyone. And that one thing, shooting high-volume threes on the move, happens to be worth a ton.
So the Miami Heat gave him a five-year deal worth $90 million in August 2021. It made sense at the time. Shooting is the NBA's premium skill and Robinson, for those two years, was elite at it. Across the 2019-20 and 2020-21 seasons, the undrafted forward shot 42.7 percent from deep, by far the highest accuracy rate of anyone who got up at least 900 treys.
Robinson suffered some slippage in 2021-22, the first year of his new deal, as his three-point percentage dipped to 37.2 percent. Meanwhile, another undrafted scrap-heap find, Max Strus, shot 41.0 percent on a minimum deal and eventually seized Robinson's starting job. Worse still, Robinson's role all but disappeared in the playoffs.