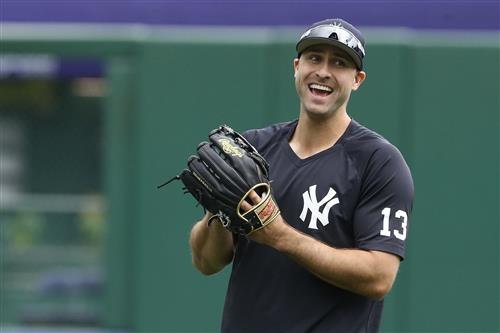 Major League Baseball's trade deadline is scheduled to fall later than usual this season. Rather than July 31, teams will have until Aug. 2 to wheel-and-deal themselves into postseason contention. In other words, the deadline is now just over three weeks away from passing.
CBS Sports will be providing comprehensive coverage throughout this mad season, beginning today with our ranking of the top 30 prospective trade candidates. Below, you'll find those 30 players ranked and tiered in order of perceived impact. You'll also find capsules analyzing the player's season and situation, as well as possible fits. 
As always, bear in mind that this exercise is more of an art than a science. (And please assume the players are impending free agents unless otherwise noted.) Now, on to it.
The headliners
1. Luis Castillo, RHP, Reds
Castillo has a leg (or is it an arm?) up on the other top starting pitchers expected to be moved this deadline: he got his injury out of the way early. He missed April with a sore throwing shoulder, and he then returned with reduced velocity. Ruh roh. Castillo has since rebuilt his arm strength, clearing the way for his average fastball to clock in within 0.2 mph of last year's standard. He's done that while accumulating a would-be career-best 158 ERA+ in 12 starts. Castillo's fastball-changeup combination remains the key to his game, with the latter standing out as one of the best of its kind. Assuming that teams are comfortable with his shoulder's health — and bear in mind, he'd never been on the injured list before this spring — he should appeal to every contender seeking an above-average starting pitcher with another year of team control after this season. Possible fits: Mets, Dodgers, Yankees, Red Sox, every other contender. 
2. Frankie Montas, RHP, Athletics
Montas is scheduled to miss a start with a shoulder injury. That is, as Joe Girardi used to say, not what you want. The encouraging news is he's avoided the shelf so far, suggesting he should be able to return within a 15-day window. Montas' arsenal remains power-based. He throws four pitches more than 10 percent of the time, and none of them clock in slower than 86 mph. (So much for needing a wide velocity band to keep batters off-balance.) The main reason he's behind Castillo is he's reliably unreliable. Put another way, Castillo is on pace for his fourth 100-plus inning season in five tries; Montas' next will be the second of his career, a product of injury and suspension. On the bright side, he's quite good when he's available, and an acquiring team will control his services through the 2023 season. Possible fits: Mets, Yankees, Red Sox, every other contender.