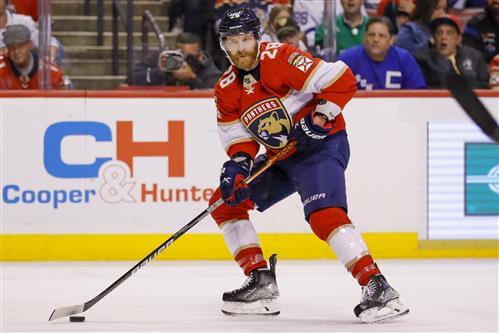 While it is usually considered to be extraordinarily difficult to acquire top centers via trade in the National Hockey League, circumstances may be right for more significant deals in the summer of 2022.
With a tight salary cap situation and some teams shifting their priorities into a rebuilding situation, there might be some trade matches.
1. J.T. Miller, Vancouver (32 G, 67 A, 52.4 Corsi For %, 51.0 Expected Goals For %, 80 GP)
The 29-year-old had the best season of his career in 2021-22, dominating the second half of the season by tallying 63 points in his last 43 games. Miller can play any forward position but a strong physical player who produced more than a point-per-game and won 54.1% of his faceoffs makes for a good fit down the middle.
Miller has one year left on his deal and is great value at a $5.25 million cap hit. If the Canucks can not get him signed to an extension, he would command a substantial return via trade.
2. Jonathan Toews, Chicago (12 G, 25 A, 47.9 CF%, 47.9 xGF%, 71 GP)
While rumors have quieted recently, the Blackhawks' plans are still aimed towards a horizon further in the distance. Thus, it would make sense for Chicago to find a landing spot for Toews, who has a no-movement clause and one year left on his current deal. Even though Toews did return to action last season after missing all of the 2020-2021 season, his production was a far cry from his best seasons.
Given his pedigree, however, a 34-year-old Toews might still draw some interest if the Blackhawks will retain 50% of his salary for next season.
3. Pavel Zacha, New Jersey (15 G, 21 A, 53.6 CF%, 53.4 xGF%, 70 GP)
The 25-year-old was shifted to the wing more last season and did finish with a career-high 36 points, but he is a restricted free agent and could be the right answer for a team seeking a third-line center as Zacha plays a responsible two-way game.