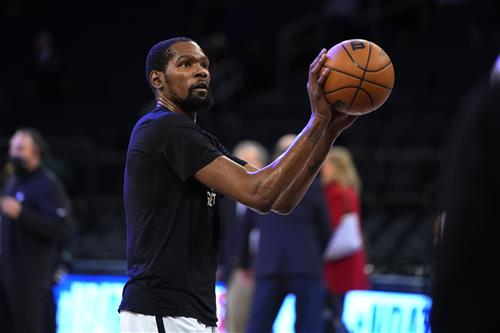 When a player of Kevin Durant's magnitude requests a trade, the entire NBA world holds its breath. Even in this era of unprecedented player movement, the news of his pending departure has heads turning.
We already know what the most likely destinations for Durant are. Rumors indicate that he'd prefer to join either the Phoenix Suns or the Miami Heat. In other words, one of the top seeds in one of the two conferences. Got it.
The Toronto Raptors have emerged as a dark horse as well. They've got the assets to make the Brooklyn Nets a compelling offer while still putting a competitive team around Durant. With that said, could a suitor emerge out of left field?
The Indiana Pacers, in all likelihood, will not trade for Kevin Durant this summer. Even with Durant on their roster, they'd be unlikely to contend for the NBA championship.
At the same time, he'd surely take them several steps closer. Given this organization's known distaste for rebuilding, we can't rule out the possibility.
If the Pacers were to trade for Durant, it might look something like this.
Brooklyn Nets Receive: G/F Buddy Hield, F/C Daniel Theis, G Tyrese Haliburton, 2023 First-Round Pick (IND), 2023 First-Round Pick (CLE via IND), 2025 First-Round Pick (IND), 2027 First-Round Pick (IND)
Indiana Pacers Receive: F Kevin Durant
Even in writing this hypothetical, our hearts break for Tyrese Haliburton.