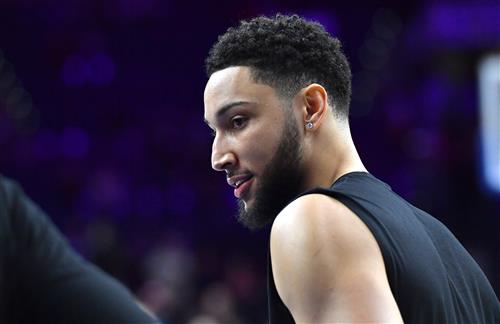 Since they lost to the Milwaukee Bucks in the Eastern Conference Semifinals last season, the Brooklyn Nets have been picked by many to be the favorite to win the NBA Finals during the 2021-22 season. 
Between injuries, health protocols and the constant change in rotations, the Nets have had the craziest season out of any team in the entire NBA, especially since they had to trade James Harden midseason to the Philadelphia 76ers. 
In one of the league's biggest blockbuster deals in the last few decades, the Nets and 76ers agreed to a deal centered around former league-MVP James Harden and All-Star Ben Simmons, who had been sitting out the season in hopes of being traded from Philadelphia. 
There were a lot of reasons for this trade being made, but the most heavily speculated reason is the fact that Kyrie Irving and James Harden did not see eye-to-eye on a lot of things, especially in regards to Irving's vaccinate status and him sitting out over half the season because of New York City vaccine mandates. 
With Harden gone now, the Nets currently find themselves 37-34 and finally getting healthy after Kevin Durant missed over a month of action due to a sprained MCL in his left knee. 
Should the season end today, the once championship hopefuls would be fighting for their lives in the Eastern Conference play-in tournament, shining a level of doubt on their chances of making it all the way to the NBA Finals this season, especially with Kyrie Irving still unable to play games in Barclays Center. 
Regardless of how the season ends for the Nets and if Ben Simmons does actually play this year, there will be a lot of speculation about Simmons' long-term future in Brooklyn.
Should they fail to reach the NBA Finals, the Nets could absolutely entertain the idea of flipping Ben Simmons for more assets, which is why an offseason trade proposal involving the Rockets may not be that crazy. 
Houston is rebuilding and could use a young All-Star leader like Simmons, which is why they could be willing to trade some "win-now" assets to the Nets. 
Let's take a look at a trade proposal put together by Bleacher Report's Greg Swartz that sends Ben Simmons to Houston for some key experienced talents that can help make the Nets a deeper championship contender during the 2022-23 season. 
Brooklyn Nets Receive: F/C Christian Wood, G/F Eric Gordon, G/F David Nwaba, BKN 2024 2nd Round Pick
Houston Rockets Receive: G/F Ben Simmons, C Nic Claxton
Should the Rockets be interested in pursuing Ben Simmons in the offseason, this would almost definitely mean that they would have to trade Christian Wood. 
Houston could offer John Wall in a trade scenario for Simmons, but it is unlikely that the Nets would want to bring in Wall in the final year of his massive contract, as he would greatly limit Brooklyn's chances of pursuing other key talents in free agency. 
Christian Wood was rumored to be available in trade talks leading up to the trade deadline for the Rockets this season, as was veteran Eric Gordon, but Houston decided to hold onto both players, as they were not receiving the right value they had hoped for in trade talks.