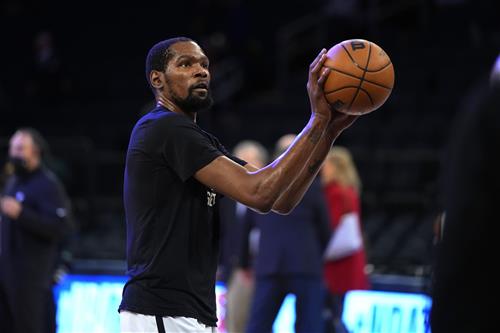 When a player like Kevin Durant requests a trade, it sends shockwaves across the NBA. A player of his caliber rarely hits the open market.
When they do, it tends to make for a lot of complications. In theory, any team in the NBA would like to land Durant. In practice, they'd have to pay an enormous price to do so.
The Toronto Raptors have been heavily linked to Durant, but lately, it feels like the odds of him heading North of the Border are decreasing.
Reports suggest that the Raptors are unwilling to move reigning Rookie of the Year Scottie Barnes in order to acquire him.
That makes sense. Imagine a world where the Raptors trade Barnes for Durant, Barnes reaches his lofty potential, and the Raptors don't win a championship. That would be a disaster. If the Raptors can't stomach that risk, we can't blame them.
What if they don't have to?
Brooklyn Nets Receive: F OG Anunoby, F Gary Trent Jr., F/C Precious Achiuwa, 2023 First-Round Pick (TOR), 2025 First-Round Pick (TOR), 2027 First-Round Pick (TOR), 2028 First-Round Pick (Swap – TOR), 2029 First-Round Pick (TOR)
Toronto Raptors Receive: F Kevin Durant
There are other factors complicating a Durant trade. If a team is acquiring him, they'd better be ready to contend once he arrives.