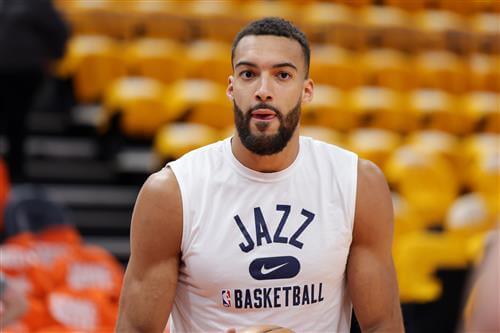 The time has come for the Utah Jazz to consider splitting up their duo of NBA stars. Donovan Mitchell and Rudy Gobert are both signed long-term, but this group has been unable to lead Utah to where it wants to be.
After yet another underwhelming season ending with a first-round exit, the Jazz front office can finally have the grounds to make the big-time move.
It will be interesting to see which way the team goes when the time comes. In a guard-driven league like the NBA, it would not be surprising to see the Jazz hang onto one of the most dynamic players in Mitchell in favor of Gobert.
On the other hand, if Gobert is available, many teams will be interested in an elite defensive center. The Memphis Grizzlies could be at the top of the list with the way their team is built.
Memphis took the most steps forward this season, finishing as the second seed in the Western Conference. After an exit in the Western Conference Semifinals at the hands of the Golden State Warriors, do not be surprised to see the front office be aggressive in putting pieces around Ja Morant.
Let's look at what an NBA trade scenario could look like sending Rudy Gobert from the Utah Jazz to the Memphis Grizzlies.
Utah Jazz Receive: C Steven Adams, G Dillon Brooks, G De'Anthony Melton, F Ziare Williams
Memphis Grizzlies Receive: C Rudy Gobert
At this time last year, the Memphis Grizzlies put many pieces on the trading block because they were approaching expiring contracts. Dillon Brooks and Kyle Anderson were the two names at the forefront.