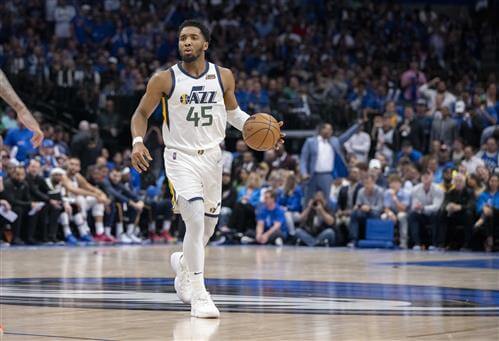 Kevin Durant's trade request has generated a lot of buzz around the NBA. So much buzz, in fact, that we've generally forgotten about other potentially exciting players who could get dealt this summer.
One of those players is Donovan Mitchell. Rumors surrounding his departure from the Utah Jazz were all the rage up until recently. They're becoming increasingly overlooked.
Granted, we're not aware of any formal trade request on Mitchell's part. For all we know, he'll be staying the course in Salt Lake City in 2022-23. With that said, the Jazz's Rudy Gobert trade leaves room for speculation.
Of course, the Jazz got so much in return for Gobert that they could go in any direction. They landed three quality rotation players in Jarred Vanderbilt, Patrick Beverly, and Malik Beasley. With some further trades, they could stay competitive in 2022-23.
On the other hand, they also landed four first-round picks in the trade. They could easily justify transitioning into a rebuild.
Here's a trade with the Miami Heat if they make that decision.
Utah Jazz Receive: G Kyle Lowry, G Tyler Herro, 2023 First-Round Pick (MIA), 2028 First-Round Pick (MIA)
Miami Heat Receive: G Donovan Mitchell
Question: if you were starting an NBA franchise from scratch, would you rather have Donovan Mitchell or Tyler Herro?