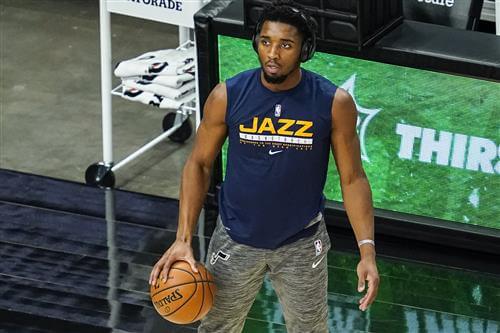 In the modern NBA, small backcourts can be problematic. Teams with two undersized guards can be exploited on defense, especially in postseason situations.
Just ask the Portland Trail Blazers. That was an issue they ran into consistently with Damian Lillard and C.J. McCollum sharing the backcourt. In 2021-22, they alleviated that issue by trading McCollum to the New Orleans Pelicans.
Meanwhile, the Utah Jazz could speak to the same dilemma. Mike Conley and Donovan Mitchell struggled to hold up on defense due to their collective size. With that in mind, it wouldn't shock anyone if neither was in a Jazz uniform by the time the 2022-23 season got underway.
Could the Blazers, having learned from the Lillard/McCollum pairing, really be the team to take Mitchell off their hands?
Size concerns or not, they'd have to be tempted by the possibility. After all, Lillard and Mitchell would combine to make one of the most explosive backcourts in the entire league.
Here's a deal that has the Blazers taking that risk.
Utah Jazz Receive: G/F Josh Hart, G/F Shaedon Sharpe, F Justise Winslow, G Keon Johnson, F Trent Watford, 2025 First-Round Pick (POR), 2026 First-Round Pick (Swap – POR), 2027 First-Round Pick (POR)
Portland Trail Blazers Receive: G Donovan Mitchell