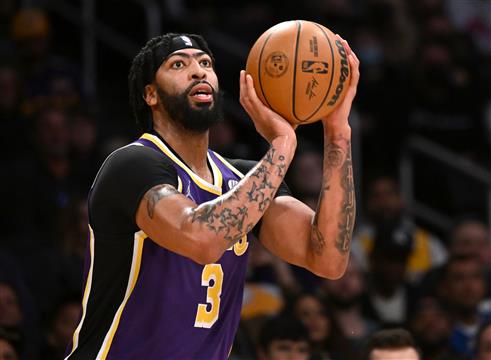 The San Antonio Spurs and Los Angeles Lakers make for an interesting comparison at the moment. Having finished 10th and 11th in the Western Conference in the 2021-22 NBA season, they couldn't be closer in some ways.
On the other hand, they couldn't be further apart in terms of their organizational goals. The Lakers had every intention of competing for the NBA championship this season. It certainly didn't work out that way. They're undoubtedly the most expensive, acclaimed team to miss the play-in tournament in its brief history.
Meanwhile, nobody was shocked by the Spurs' 10th-place finish. They seem to be treading water for the remainder of Gregg Popovich's career.
On the other hand, they don't have to be beholden to that strategy either. With a solid core of young players, they could make a win-now splash in any given offseason.
A splash like trading for Anthony Davis.
The Lakers may be apprehensive about parting with their star big man. At the same time, relieving themselves of his massive contract could provide them with flexibility moving forward. If they decide to trade him, here are two deals that land him on the San Antonio Spurs.
Los Angeles Lakers Receive: F Doug McDermott, G Josh Richardson, G Lonnie Walker IV, 2022 First-Round Pick (TOR), 2023 First-Round Pick (SAS), 2025 First-Round Pick (SAS)
San Antonio Spurs Receive: F/C Anthony Davis
Lakers fans may be puzzled by this exchange. Why, with LeBron James on the roster, would they accept what looks to be a rebuilding package?