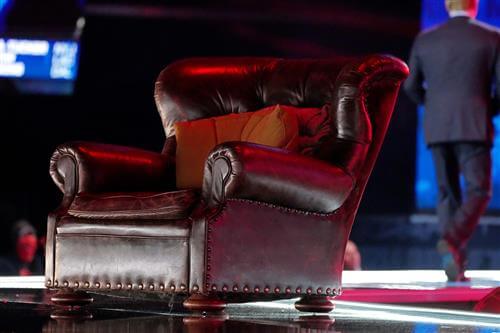 Tension will be a constant part of the 2022 NFL draft, but that drama will go beyond the rookie selections. Throughout the night of April 28, teams will be considering any number of trade offers.
As usual, most trade conversations will focus on draft picks themselves. NFL teams regularly package a few of their choices to move up and grab a specific prospect.
While less likely, current NFL players will also be the subject of other discussions. These trades tend to happen in the week leading up to the event, but the possibility of a big-name player getting dealt on draft day nonetheless deserves consideration.
The list is subjective but factors in the latest rumors, along with each team's current needs and draft capital.
7. Packers Add DK Metcalf
On paper, it's a perfect match.
After sending Davante Adams to the Las Vegas Raiders, the Green Bay Packers lack a No. 1 receiver. They acquired a first- and-second round pick in that trade, creating the possibility of using any of four top-64 selections to land an established receiver.
Meanwhile, the Seattle Seahawks seem to be pivoting toward Pete Carroll's preferred run-first style. Russell Wilson is now a member of the Denver Broncos. Between this philosophical shift and Tyler Lockett having his own big-money contract, it's tough to believe Seattle wants to pony up for DK Metcalf's looming extension. Why be a run-first offense yet have two high-end receivers and no franchise QB?
But if the Packers are open to extension talks, they have both a need for Metcalf and the draft capital to make it happen.
6. Steelers Move for a QB
Following a trade with the Philadelphia Eagles, the New Orleans Saints are making some rival executives think a little harder about the initial round of the 2022 draft.
And the Pittsburgh Steelers are certainly one of those teams.
Pittsburgh signed Mitch Trubisky in free agency, but it's unlikely he'll be the long-term replacement for Ben Roethlisberger. It's more likely the Steelers are planning for Trubisky or Mason Rudolph to serve as a stop-gap option for someone else.
New Orleans—which also needs a QB—now possesses the 16th and 19th overall picks. If the Steelers didn't already suspect the Saints plan to draft a signal-caller, it certainly feels inevitable now.
Pittsburgh should be a strong candidate to swing a deal with either the Minnesota Vikings (12th) or Houston Texans (13th).