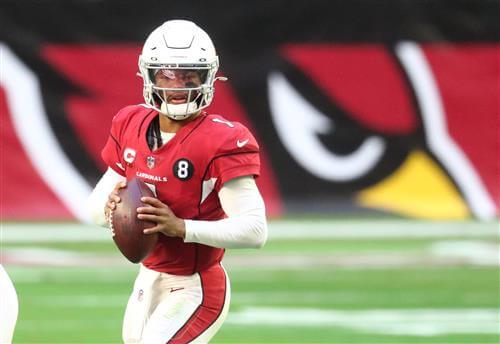 There might soon be significant progress between the Arizona Cardinals and Kyler Murray. That is what both sides are hoping for, and the latter has already taken action in showing good faith toward wanting to remain with the former going forward — despite the early chagrin with his current contract situation. The two-time Pro Bowl quarterback went from a social media cleansing of all things Cardinals in February to reporting to OTAs in June, and he is expected to be available for training camp as well.
That expectation could turn into a guarantee if rumors of progress in contract talks are true, with the two sides reportedly engaged in negotiations that are going smoothly enough to open the door for the possible signing of a new deal ahead of Cardinals training camp, per ESPN, a move that would finally heal the relationship for good (or at least until the next negotiation).
Considering where the situation was headed immediately following the Cardinals' dismissal from the playoffs on wild card weekend — i.e., Murray's scrubbing of Arizona from all of his social media accounts leading to a very obvious rift fueled by want of a new contract now and not later — attending voluntary OTAs was rightfully viewed as a gargantuan stride toward a possible resolution.