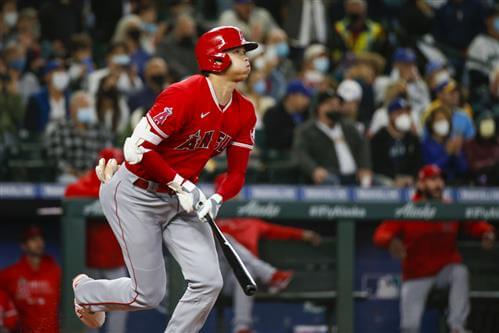 Even after the Los Angeles Angels wasted nearly a decade's worth of Mike Trout's prime, he wasn't any less willing to sign a mega-extension when they presented him with one in March 2019.
Will Shohei Ohtani extend the same courtesy before the end of his club control in 2023?
This was a fair question coming into the 2022 season, and even more so now in the wake of what Ken Rosenthal of The Athletic reported Tuesday about recent contract talks between the MVP-winning ace/slugger and the Angels.
Per Rosenthal, the Angels had "informal discussions" with Ohtani's camp about a possible extension during the spring. They did so with an "understanding" that a deal would have to surpass Max Scherzer's record-setting average annual value of $43.3 million, and yet the talks still "never gained traction."
After blasting 46 home runs and racking up 156 strikeouts in 130.1 innings amid the best two-way season in major league history in 2021, Ohtani indicated this January that he didn't want to discuss his next contract until after his current $8.5 million pact wraps up at the end of this season. He had also previously hinted that money isn't necessarily his top priority.
"But more than that, I want to win," the 27-year-old said last September, per Sam Blum of The Athletic. "That's the biggest thing for me. So, I'll leave it at that."
The Angels haven't been so good at winning in recent years, and so it goes in 2022. Their 24-13 start has given way to a 5-21 slide, with the lowlights being a 14-game losing streak and the firing of manager Joe Maddon. Barring a turnaround under interim manager Phil Nevin, the Angels are on track to finish below .500 for the seventh time in as many years.