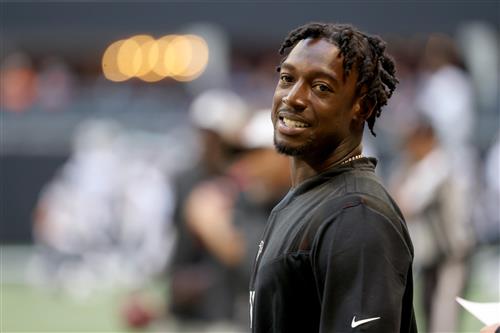 Rumors continue to swirl about the future of quarterback Russell Wilson in Seattle, but no concrete report has surfaced that a Wilson trade is imminent. The Seattle Seahawks, though, may be interested in making a different trade.
In an article titled, "Free agency and trade buzz from NFL Combine," Jeremy Fowler of ESPN reported that "there isn't much momentum for Wilson to be traded" but that Seattle is in the trade market for a receiver.
"The Seahawks have been asking around on the receiver market," Fowler wrote. "That's interesting because they are already loaded a wideout. Maybe they just want depth … or maybe it's something more."
DK Metcalf's Contract Situation
As Fowler wrote, Seattle is pretty set at wide receiver with DK Metcalf and Tyler Lockett as the team's top two options. Despite Wilson missing three games, Metcalf and Lockett combined for 2,142 receiving yards and 20 touchdowns in 2021.
In 2020, both Metcalf and Lockett had 1,000 receiving yards and 10 touchdowns. The two are arguably the top wideout duo in the NFL.
There's a little uncertainty behind Metcalf and Lockett on the Seahawks receiver depth chart, but there are still high hopes for Dee Eskridge. Former Seahawks scout and Senior Bowl Executive Director Jim Nagy compared Eskridge to 2021 All-Pro San Francisco 49ers wide receiver Deebo Samuel while making an appearance with Jake and Stacy on 710 ESPN Seattle on Feb. 10.