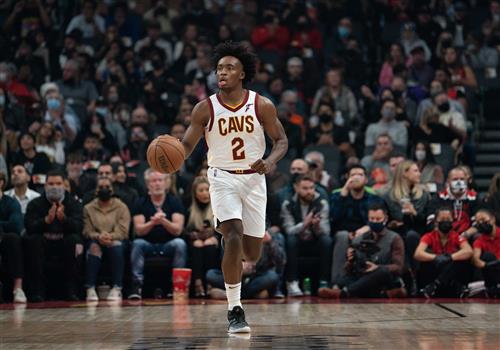 The 2022 edition of NBA free agency kicks off at 6 p.m. on June 30, with plenty of good starters and the occasional All-Star to be found.
While James Harden (who pushed for a trade to the Philadelphia 76ers in February), Kyrie Irving (who said he won't leave Kevin Durant) and Bradley Beal (who can sign a five-year, $247.7 million max deal with the Washington Wizards) are all widely expected to stay put, the other top free agents should at least take meetings with other teams.
Not every premier free agent is a natural fit anywhere, though. Roster construction, current level of competitiveness and potential cap space could all affect where these stars end up.
The top available 2022 free agents should avoid the following destinations in particular.
Collin Sexton: Washington Wizards
Collin Sexton should have a number of teams bidding for his services this summer. Bleacher Report's Jake Fischer listed the Indiana Pacers, Detroit Pistons and Washington Wizards as some of his potential landing spots.
Perhaps no NBA team has a greater need at point guard than the Wizards. Even though Sexton isn't a true floor general, he'd still be a better option than anyone else Washington has right now.
Getting Sexton to the Wizards would be complicated, however.
Washington will be well over the salary cap if it successfully re-signs Bradley Beal this summer, so it would have to acquire Sexton via a sign-and-trade. It's hard to imagine the Cavs agreeing to let Sexton go without receiving significant compensation in return, and Bradley Beal will forever be in trade talks if Washington isn't making deep playoff runs. Sexton would be leaving a Cleveland team on the rise in the East for one that could be staring down a rebuild at any time.
Sexton's best role is that of a scorer, someone who can go one-on-one in isolation without having to worry about setting up teammates. While Beal is a decent playmaker, both would be better off next to a true point guard.
The 23-year-old guard would be wise to stay with the Cavs or even join the Pistons, who could offer him a starting salary of $20 million or more on a new deal while letting Cade Cunningham serve as the primary distributor.
Better Landing Spots: Cleveland Cavaliers, Detroit Pistons
Mitchell Robinson: New York Knicks
Four years into his NBA career, we have a good idea of what Mitchell Robinson is and is not. For that reason, his time with the New York Knicks needs to come to an end.
Robinson can be an elite defender and pick-and-roll partner, one who doesn't need plays run for him to be effective. However, he lacks a good post game and rarely shoots from outside of three feet, which means would be most effective playing next to a floor-spacing power forward and receiving lobs from an elite point guard.
Even the Knicks' collection of veteran floor generals, Kemba Walker and Derrick Rose, brought out the best in Robinson. He shot 85.2 percent off passes from both point guards, compared to only 63 percent from all other teammates, per NBA.com's tracking data.
If Robinson can finish shots this well alongside past-their-prime vets, imagine what he could do playing off of LaMelo Ball. He should push for a sign-and-trade to get to the Charlotte Hornets or could sign for the $10.3 million non-taxpayer mid-level exception.
The Pistons also have interest in Robinson, per Bleacher Report's Jake Fischer. He would have floor-spacing power forwards (Jerami Grant, Kelly Olynyk) and an elite playmaker (Cade Cunningham) to play alongside there.
Better Landing Spots: Charlotte Hornets, Detroit Pistons