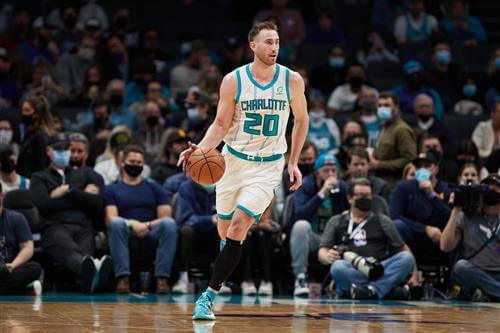 Julius Randle is a contention point for New York Knicks fans heading into the off-season.
On one side of the fence, you have a large contingent who want to see Randle find a new team after a contentious season in Maddison Square Garden, while on the other, there is a group of fans preaching patience, pointing to Randle's success the year prior as a potential indicator of what's to come.
Still, after the impressive growth of RJ Barett and Obi Toppin towards the end of the year, the Knicks could look to revamp their roster this summer. According to one Eastern Conference executive, who spoke to Heavy.com under the condition of anonymity, New York could engage in trade talks to land them a former free-agency target in return for Randle and Walker's departure.
"This is obviously a low point in value for Julius Randle and it is tough to trade a guy when that is the case. And the Knicks have been saying they want to keep him, they're going to keep building around him, which is probably the right thing to say at this point. But it won't take much to convince them to move him. They have a couple of problems, and so you need to find another team that is looking to move off a problem and they can do that with Charlotte if they take back Gordon Hayward.
You can send Randle and Kemba Walker, get him back home, and take back Hayward and it is a respectable deal for everyone involved. The Knicks get back a star-caliber player, they get rid of Kemba's contract. The team has had an interest in Hayward before, though that was before Leon (Rose) came on. The Hornets get a presence inside, but you'd have to work to get him to fit with LaMelo," The executive said.