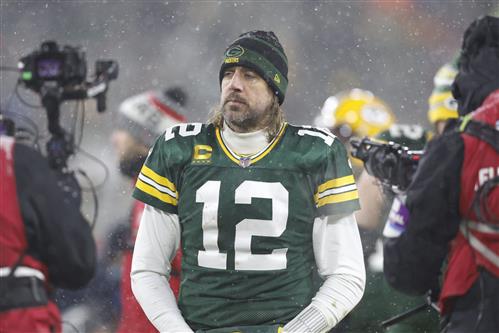 The Philadelphia Eagles are intent on going into the 2022 season with Jalen Hurts as the starting quarterback. That doesn't appear to be up for debate, although the national media keeps pounding the drum for them to make a move.
Aaron Rodgers is the latest name to be thrown into a midnight green uniform. CBS Sports' Cody Benjamin listed the Eagles as one of 12 possible destinations for the three-time MVP who hasn't made a decision on his future. Rodgers is under contract with the Green Bay Packers through the 2023 season, but he wants a long-term commitment from the team. He could demand a trade, or he has floated out the possibility of retirement. A lot of that may depend on what Green Bay does with star receiver Davante Adams.
Either way, Philadelphia continues to look like an attractive "short-term solution." Benjamin wrote:
Jalen Hurts has a lot going for him as a young, developing mobile and ever-poised starter. But general manager Howie Roseman has every reason to explore the market for a superior passer, especially with three first-round picks at his disposal.
Rodgers may be a short-term solution for a team preaching patience, but Roseman is notoriously aggressive, and Philly would embrace the idea of pairing such a star QB with new play-makers like DeVonta Smith.