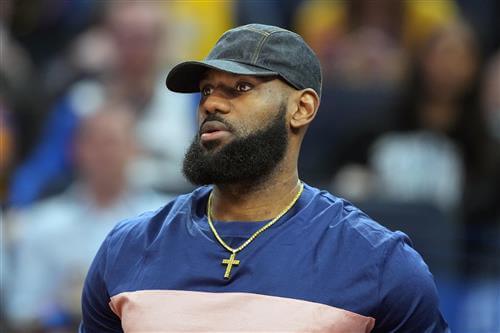 Los Angeles Lakers superstar LeBron James held a press conference Monday in the aftermath of one of the team's most disappointing seasons in franchise history.
James spoke to reporters about a number of topics, including his own future since he is under contract through just the 2022-23 campaign.
"Myself and [agent] Rich [Paul] can't even begin to talk to [GM] Rob [Pelinka] and the front office because of the collective bargaining agreement," he said. "When we get to that point, we'll see."
James' long-term future is under the microscope even more than usual because he turns 38 in December and has dealt with some injury concerns of late.
He played 56 games this season after appearing in just 45 during the 2020-21 campaign. This past campaign was also his 19th, and he has plenty of miles on his legs following an incredible 10 trips to the NBA Finals.
It is a testament to his greatness that he put up MVP-like numbers when he was healthy this season and averaged 30.3 points, 8.2 rebounds, 6.2 assists, 1.3 steals and 1.1 blocks per game. Still, durability was a concern for him and fellow star Anthony Davis, who appeared in 40 games in 2021-22 after playing 36 games last season.
In fact, the Lakers featured more starting lineups than wins on the way to a 33-49 record, which Davis lamented when reflecting on the season.