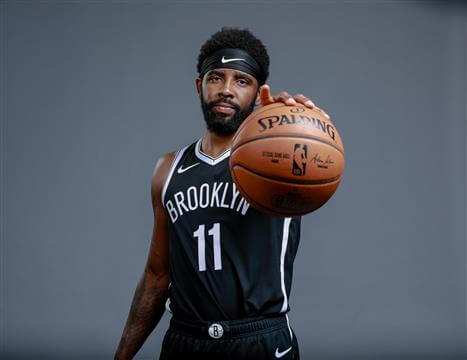 As the NBA trade season kicks off, the Los Angeles Lakers would really like to wash their hands of Russell Westbrook. Meanwhile, in Brooklyn, the desperation to build a contender has the Nets pondering Kyrie Irving's place on the team.
But in a recent article by Bleacher Report's Eric Pincus, he suggested a way that both teams could help each other in a blockbuster three-team deal that would send Kyrie Irving and Gordon Hayward to Los Angeles, Russell Westbrook to Charlotte, and Terry Rozier, Talen Horton-Tucker, and Kendrick Nunn to the Nets.
The Charlotte Hornets would like to get out of Gordon Hayward's hefty salary, but the Lakers don't have a massive appetite for a player with a significant injury history. But if a trade doesn't cost Los Angeles any draft compensation, it could be through Charlotte if the team is also willing to give up Terry Rozier.
That's also assuming the Nets would do Irving for Rozier, who is owed $96.3 million over the next four seasons (most of which is guaranteed). If so, Brooklyn would also add a $15.4 million trade exception.
The penalty for the Lakers is taking on Hayward's $61.6 million over the next two seasons, along with Irving. Los Angeles would need to include Horton-Tucker or a package of Nunn and one additional player (Wenyen Gabriel or a free agent via sign-and-trade to Charlotte).