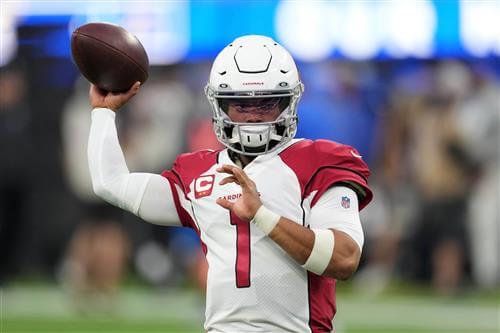 There's renewed talk about a potential Kyler Murray trade from the Arizona Cardinals with the quarterback mired in a contract stalemate with his organization.
Most recently, it was noted that Murray's agent pulled a contract proposal after the Cardinals themselves failed to offer the former No. 1 pick a concrete extension.
Murray, 24, is eligible for an extension for the first time in his career after having started for the Cardinals over the past three seasons.
These new reports come following an offseason in which Murray scrubbed any mention of the Cardinals from his social media accounts and with continued rumors that Arizona might in fact listen to offers for the Pro Bowl signal caller.
Enter into the equation a Philadelphia Eagles team that had shown interest in new Cleveland Browns quarterback Deshaun Watson, among others.
General manager Howie Roseman and Co. might say publicly that they are sold on young quarterback Jalen Hurts. But everything we've seen from this team recently, including a blockbuster NFL Draft trade with the New Orleans Saints, places that into question. In short, the Eagles are not sold on Hurts. Perhaps, Roseman will offer up the farm in a Kyler Murray trade. Below, we look at how this might play out.
Any Kyler Murray trade would require multiple first-round picks heading to the Cardinals