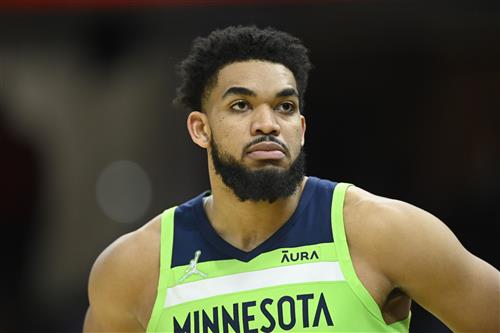 The Minnesota Timberwolves are making big changes this offseason under new executive Tim Connelly, but the future for Karl-Anthony Towns might already be determined by the new front office.
Towns, a three-time All-Star selection and the reigning NBA three-point contest champion, is coming off another strong season in Minnesota. The 26-year-old averaged more than 24 points per game for the fourth consecutive year and the Timberwolves reached the playoffs.
Karl-Anthony Towns stats (2021-22): 24.6 PPG, 9.8 RPG, 1.1 BPG, .199 WS/48
After dealing with injuries and inconsistency in recent years, Towns played 74 games during the regular season. With the face of the franchise available, the Timberwolves finished with a 46-36 record to snap their three-year postseason drought.
Success also means things are about to get a lot more expensive. While Towns is still under contract through the next two seasons, owed $68.9 million guaranteed, he is inching closer towards unrestricted free agency in 2024.
In an appearance on the HoopsHype podcast, Timberwolves reporter Jon Krawczynski said he anticipates the team offering Towns a max contract offer. Once the proposal is made, the expectation is the All-Star big man will accept it.