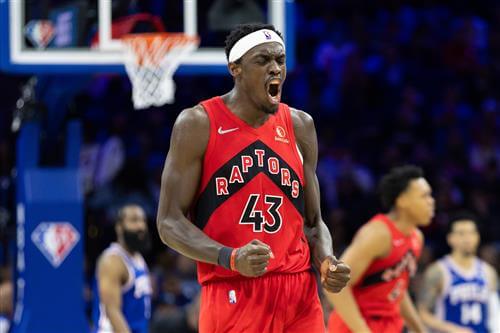 It's not controversial to say that NBA superstar Luka Doncic could use a co-star on the Dallas Mavericks. The question is, what would his ideal co-star look like?
Pairing him with another elite offensive guard in the backcourt is tempting. The Mavericks' offensive firepower in such a formation ought to overwhelm opponents on a routine basis.
At the same time, the mental image of Doncic playing alongside an elite big man is also appealing. Having him form a pick-and-roll partnership with one of the league's giants would also have its benefits.
Realistically, Doncic can play with anyone. Brilliant playmakers tend to have that quality.
Still, if you were to design the perfect co-star for Doncic in a lab, you'd probably come away with an oversized two-way wing. You might create a player who looks an awful lot like Pascal Siakam.
Here are three trades that land him on the Dallas Mavericks alongside Doncic this summer.
Toronto Raptors Receive: G/F Tim Hardaway Jr., F Dorian Finney-Smith, 2024 First-Round Pick (Swap – DAL), 2025 First-Round Pick (DAL), 2026 First-Round Pick (Swap – DAL), 2027 First-Round Pick (DAL)
Dallas Mavericks Receive: F/C Pascal Siakam
If the Toronto Raptors were to move Pascal Siakam this summer, we can assume that it's because his skillset overlaps with Scottie Barnes.