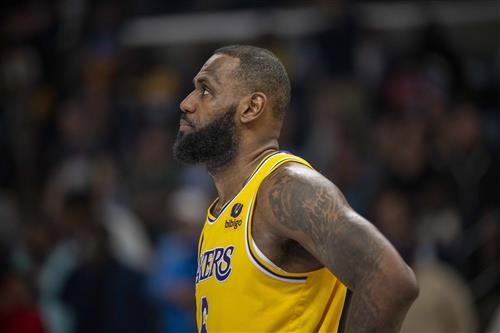 In 2020, the Los Angeles Lakers won their 17th championship in franchise history in the NBA Bubble, tying their arch-rivals in the Boston Celtics for the most in NBA history. 
In their efforts to repeat as champions, last season ended in disappointment, as the Lakers battled numerous injuries to LeBron James and Anthony Davis. 
Having a long offseason to recuperate and mentally get everything right after going from the NBA Bubble into a whole new season, many expected Los Angeles to bounce back in a big way this season. 
Not only did the Lakers have plenty of time to rest up in the offseason, but they also made a huge move to trade for Russell Westbrook from the Washington Wizards, pairing the "Triple-Double Kings" with the likes of LeBron James and Anthony Davis in search of championship No. 18. 
On draft night, the Lakers had a deal in place to send Kyle Kuzma, Montrezl Harrell, and others to the Sacramento Kings for sharpshooter Buddy Hield, but they quickly turned their attention to Russell Westbrook and got a deal done after LeBron James and Anthony Davis pushed GM Rob Pelinka and the Lakers' front-office to acquire Westbrook. 
Looking back on the offseason, the Lakers' front-office is probably kicking themselves for not going with their gut and instead of listening to their two All-Star leaders because Los Angeles is just 27-31 on the season and they are not only in danger of missing the playoffs this season, but entering what could be a long and painful rebuilding process. 
Russell Westbrook's future is uncertain, Anthony Davis is injured yet again and LeBron James' recent comments during All-Star Weekend could have been him hinting at the fact that he only has one more year left on his contract. 
James made his intentions to play with his son in the NBA very clear and the Lakers' star stated that he will "do anything" and play with any team in order to play with Bronny should he be drafted into the NBA. 
Having zero cap space, no financial flexibility and a roster that looks like they are playing at the local YMCA at times, the Los Angeles Lakers are in big trouble and their efforts to re-shape the roster around LeBron James will be extremely tough in the offseason. 
Try And Trade Anthony Davis For Value Right Now
I am in no way advocating that the Lakers should give up all hope and just try and trade Anthony Davis for anything, but the idea of leveraging an injury-prone Davis right now while he is in the "prime" of his career is definitely an idea that has floated around in the Lakers' front-office.