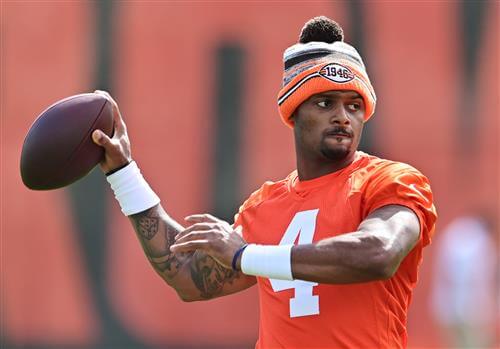 The accusations have been frequent and startling: more than two dozen women have said the football star Deshaun Watson harassed or assaulted them during massage appointments that Watson and his lawyers insist were innocuous.
Two grand juries in Texas this year declined to charge him criminally and, while the N.F.L. considers whether to discipline him, he has gotten another job, signing a five-year, $230 million fully guaranteed contract to play quarterback for the Cleveland Browns this coming season.
It is time, Watson and his representatives say, for everyone to move on.
Yet a New York Times examination of records, including depositions and evidence for the civil lawsuits as well as interviews of some of the women, showed that Watson engaged in more questionable behavior than previously known.
The Times's review also showed that Watson's conduct was enabled, knowingly or not, by the team he played for at the time, the Houston Texans, which provided the venue Watson used for some of the appointments. A team representative also furnished him with a nondisclosure agreement after a woman who is now suing him threatened online to expose his behavior.
Rusty Hardin, Watson's lawyer, said his client "continues to vehemently deny" the allegations in the lawsuits. He declined to respond in detail to The Times's questions, but said in a statement, "We can say when the real facts are known this issue will appear in a different light."
The Texans did not respond to specific questions about Watson's use of team resources. They said in a statement that they first learned of the allegations against him in March 2021, have cooperated with investigators and "will continue to do so."
Watson has said publicly that he hired about 40 different therapists across his five seasons in Houston, but The Times's reporting found that he booked appointments with at least 66 different women in just the 17 months from fall 2019 through spring 2021. A few of these additional women, speaking publicly for the first time, described experiences that undercut Watson's insistence that he was only seeking professional massage therapy.
One woman, who did not sue Watson or complain to the police, told The Times that he was persistent in his requests for sexual acts during their massage, including "begging" her to put her mouth on his penis.