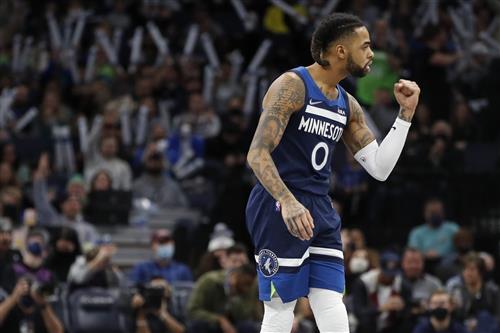 Things didn't quite work out for the New York Knicks during the 2021-22 NBA season, that's not breaking news coming from us.
The Knicks went from finishing fourth in the Eastern Conference standings the season prior to ultimately not even winning enough games to qualify for a spot in the play-in tournament.
There was a lot of excitement entering the season about the addition of Kemba Walker. The hype was short-lived as he was pulled from the rotation multiple times.
Julius Randle earned himself a massive contract extension after landing on the All-NBA Second-Team. He followed it up by making headlines for sideline outbursts and experienced significant regression in his efficiency as an offensive player.
There were some bright spots for the Knicks. Between RJ Barrett, Immanuel Quickley, and Obi Toppin, their young players showed intriguing flashes. They've been linked to plenty of point guards ahead of the offseason. Jalen Brunson has been the most frequent.
If the Knicks don't end up being the team to sign Brunson, among the options at their disposal could be D'Angelo Russell of the Minnesota Timberwolves.
Let's look at an NBA trade scenario that sends D'Angelo Russell from the Minnesota Timberwolves to the New York Knicks.
New York Knicks Receive: G D'Angelo Russell
Minnesota Timberwolves Receive: G Derrick Rose, G Alec Burks, C Nerlens Noel
With the 2022 NBA Draft being in the rear-view mirror, the New York Knicks have a few options at their disposal to acquire D'Angelo Russell.