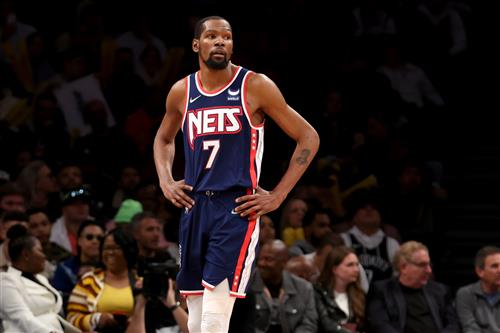 The Brooklyn Nets are the first team to get knocked out of the playoffs this season, becoming the only team that got swept in the first round following their Game 4 loss to the Boston Celtics. Things are not looking greats for the Nets, who were among the pre-season favorites to win the championship, but now find themselves with several question marks from top to bottom. 
Steve Nash's coaching, Ben Simmons' health, and the roster outside of their stars are all major concerns for the Nets. At least Kevin Durant's friendship with Kyrie Irving is still intact and not in any jeopardy, as the man himself said on Monday. However, speculation will likely follow them into the offseason, with trade rumors and potential coaching changes being on the agenda.
It's already begun too, with one fan suggesting a trade that would see the Nets part ways with Kevin Durant. It's an outlandish suggestion, but one that would see KD reunite with his old teammates in Golden State. The Warriors are cruising so far in the playoffs, on the cusp of getting into the Western Conference Semifinals after an impressive first series against the Denver Nuggets, but can a team ever get worse with Kevin Durant. 
This trade would see Brooklyn get two pieces for the future in Miles Bridges and Jordan Poole, along with a fair few picks, while the Charlotte Hornets could claim the resurgent Andrew Wiggins and James Wiseman for the future. The big winners would be the Warriors, who would get Durant back and immediately have the line-up that steamrollered the league 2 seasons in a row back together again. Fans couldn't quite believe this trade, the reactions were wild and varied.