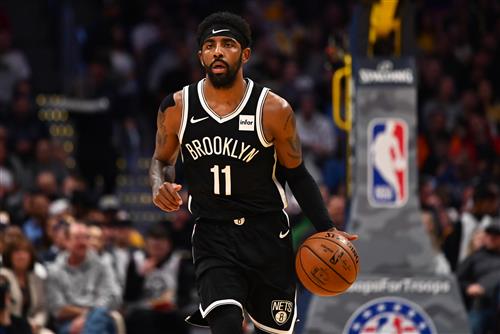 We have passed the halfway point of the 2021-22 NBA season and while many teams in the league have been having up-and-down seasons, some of the league's best teams are starting to hit some rough patches in their schedules. 
The Chicago Bulls and Brooklyn Nets still remain at or near the top of the Eastern Conference standings, but recent injuries have started to limit the success they were seeing during the first few months of the regular season. 
In the Western Conference, the Golden Warriors have the second-best record in the NBA and the Utah Jazz are the 4-seed in the conference, but both teams have been struggling to find their identity as of late. 
The trade deadline is less than three weeks away and all four teams mentioned above could be active in looking to fill some holes on their roster, but overall, all of these teams are true title contending teams this season whether they have looked like one or not recently.
A lot has factored into each team's lack of success over the last few weeks, so let's take a look and evaluate the Chicago Bulls, Brooklyn Nets, Utah Jazz and Golden State Warriors, four contending teams that are struggling right now. 
Chicago Bulls
Current Record: 28-16, Last 10: 4-6
This season has been a huge success for the Chicago Bulls already with them sitting at the top of the Eastern Conference standings at 28-16, but the job is far from finished for this group. 
DeMar DeRozan, Zach LaVine and Nikola Vucevic make up one of the league's best scoring trios, but LaVine suffered a left knee injury on Jan. 14 and has missed the Bulls' last four games. 
The team is not too concerned about LaVine's injury as it pertains to possibly being long-term and head coach Billy Donovan ushered his reassurance on Friday, telling the media that his All-Star's knee injury has responded well to treatment so far. 
Alex Caruso recently returned after not playing since Dec. 20 and while Caruso being back is a huge lift to the Bulls' second-unit, they are now going to be without Lonzo Ball for at least two months. 
Ball underwent arthroscopic surgery on his left knee to repair a meniscus tear and the team said he is expected to miss the next 6-8 weeks. This is a big blow to not only Lonzo Ball, but to Chicago as well because he has been having a career-year with the Bulls. 
In 35 games this season, Ball has averaged 13.0 points, 5.4 rebounds, 5.1 assists, 1.8 steals (career-high) and has shot 42.3% from the floor (career-high) and 42.3% from three-point range (career-high). 
Along with LaVine and Ball being sidelined, Javonte Green (groin), Derrick Jones Jr. (knee) and Patrick Williams (wrist) have missed time for the Chicago Bulls. 
Injuries continue to pile up for the Chicago Bulls this season and while they are one of the best teams in the league at full-strength, it still seems like they are missing something. Patrick Williams went down with a wrist injury early on in the season and had surgery, leaving Chicago extremely thin on the wing in terms of two-way talent. 
The Chicago Bulls do not have much cap space to work with, but they are expected to examine their roster ahead of the trade deadline and possibly pursue another factor on the wing. Defense is the main concern for this team with Lonzo Ball and Patrick Williams being out long-term now, which is why they could target a well-known two-way threat ahead of the deadline in February. 
Brooklyn Nets
Current Record: 29-16, Last 10: 6-4
Kevin Durant has been playing like a true MVP candidate this season for the Brooklyn Nets and it is quite remarkable to see him look the same, if not better, than he did before his Achilles injury! 
In 36 games this season, Durant has averaged a league-high 29.3 points, 7.4 rebounds, 5.8 assists and has shot 52%, once again cementing his legacy as one of the best scorers this league has ever seen. Unfortunately for the 11-time All-Star and the Nets, KD is set to miss a couple of weeks after suffering a sprained MCL in his left knee on January 15. 
This is the same injury Lakers' big man Anthony Davis suffered on December 17 and he has yet to return to action in Los Angeles.