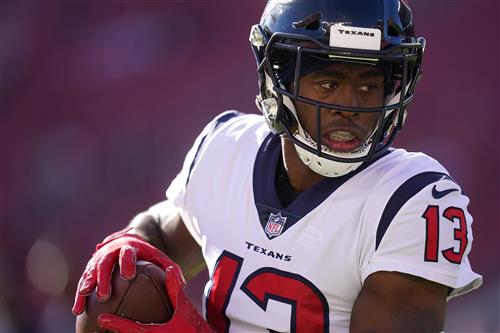 Houston Texans wide receiver Brandin Cooks has been traded a whole lot during his otherwise brilliant eight-year career.
Despite putting up north of 1,000 yards six times, Cooks has found himself traded by the likes of the New Orleans Saints, New England Patriots and Los Angeles Rams.
Could this continue during the 2022 offseason with the Houston Texas reportedly receiving calls about trading for Cooks?
"I was told that the Texans have received multiple calls on Brandin Cooks. That teams have some interest. He's a classic deep threat that could fit in a lot of offenses. He has a concussion history…a bit of an issue. He's been traded a lot, but he can always play. He's traded a lot because he's very good and he's very fast."
ESPN's Jeremy Fowler on Brandin Cooks (h/t Bleacher Report)
Given how the wide receiver market has played out with Davante Adams and Tyreek Hill signing record-breaking contracts, it's no surprise that teams are interested in Cooks.
Brandin Cooks contract: $13.7 million cap hit in 2022; contract voids in 2023
As you can see, acquiring Cooks would come with a relatively cheap 2022 cap hit and without a long-term commitment. Hence, why there's interest in the wide receiver's services.