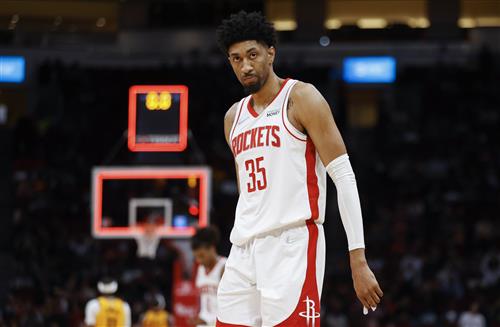 The Miami Heat continue to face uncertainty regarding who's actually available to play in any given game. Right now, Jimmy Butler, Caleb Martin and PJ Tucker are all dealing with injuries; if Miami can get them back, though, the club has reason to feel good about its chances night in and night out.
The same can probably be said about the Heat's season on the whole. If everyone could just get healthy — and stay that way —  Miami might be the favorite to come out of the East. In other words, things are pretty darn good for the Heat, presently.
Regardless, team president Pat Riley undoubtedly has his eyes on the future and potential moves to make the South Beach crew even more formidable. Had there been an opportunity for a home-run move at the trade deadline, the Godfather may have pounced on it then.
One surefire way to bolster the roster would be to add a star big man to pair with Bam Adebayo this offseason. Here's one trade proposal that would accomplish just that.
Dealing a Fan Favorite for an 18-10 Guy
According to Bleacher Report's Jake Fischer, Riley and the Heat may be keen on going star-hunting this summer. He even suggested that they may be willing to sacrifice Tyler Herro in a deal if it means reeling in a bigger fish.
If that possibility isn't there, he noted that Duncan Robinson could be moved in a smaller-scale deal to upgrade the roster.