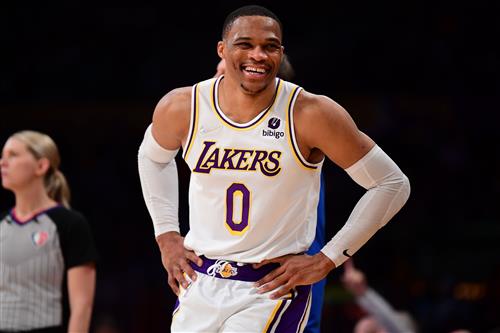 Last year, the New York Knicks shocked the NBA world, finishing the regular season 41-31, behind their third-ranked defense and Julius Randle's emergence as an All-Star. They got gentlemen swept in the first round of the Eastern Conference playoffs by the Atlanta Hawks, but we all thought their 2020-21 regular-season success was the start of bigger things.
The Los Angeles Lakers won it all in 2019-20 and looked poised to make a deep playoff run last season, going up 2-1 in the first round against a talented Phoenix Suns before Anthony Davis and Kentavious Caldwell-Pope went down with leg injuries. Purple and Gold GM Rob Pelinka overreacted to their early playoff exit and traded for Russell Westbrook during the offseason. Fans in Hollywood thought there'd be a few bumps to start the season, but everyone assumed they'd figure it out by the turn of the new year.
Fast forward to the start of February. The Knicks and Lakers are two of the biggest disappointments in the NBA. New York is 24-27, on the outside of the play-in tourney looking in. At the same time, Los Angeles is also 24-27, good for ninth place in the Western Conference.
Julius Randle has taken a giant step back this season, and the Knicks vaunted D ranks outside the top-10. Russell Westbrook has been a disaster in LA, and the Lakers are 16th in DEFRTG and 23rd in OFFRTG.
We have the perfect trade to help salvage the Lakers and Knicks seasons:
Lakers Receive: Julius Randle, Evan Fournier, Kemba Walker, Alec Burks
Knicks Receive: Russell Westbrook, Talen Horton-Tucker, 2027 first-round pick (via Lakers), 2023 second-round pick (via Lakers)