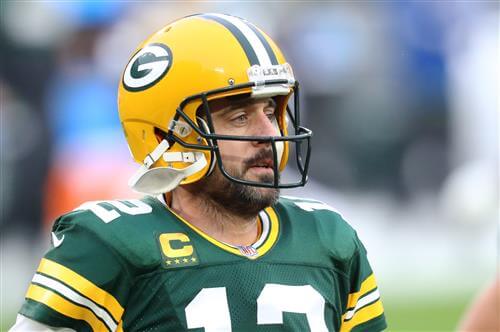 The Green Bay Packers are nearing the brink, as they have been bombarded with trade offers for QB Aaron Rodgers who is expected to announce his personal desires for the future within the next week.
ESPN's Diana Russini said as much on Thursday, February 24 when she reported that several franchises have put together trade packages for the NFL's four-time Most Valuable Player (MVP).
"Aaron Rodgers will be informing the Packers of his decision soon, per league sources," Russini wrote. "I'm told there are multiple teams with offers on the table but, of course, nothing can happen until the Green Bay Packers allow a trade."
To be clear, Rodgers won't be traded simply because he says he doesn't want to return to Green Bay. But the reality that Rodgers is perhaps the most valuable trade chip in recent NFL history coupled with the fact that he could walk for nothing at the end of this season if the Packers retain him against his will most likely means the team will move the QB if he explicitly asks to be traded.
Precisely where Rodgers will end up and what Green Bay will receive in return is less certain should a trade actually go down in the coming weeks. Several of the possibilities have been discussed ad nauseum, like Rodgers to the Denver Broncos for a handful of high draft picks or Rodgers to the Las Vegas Raiders in return for Derek Carr and some draft capital.
A new possibility emerged last week, however, when former No. 1 overall pick Kyler Murray began to scuffle publicly with the Arizona Cardinals.
Packers Trade Swapping Rodgers For Cardinals Murray Makes Sense on Both Sides
Conventional wisdom indicates that if the Packers do end up moving on from Rodgers, the smartest thing to do is to trade him somewhere in the AFC. If he lands with the Broncos, the Raiders or the Tennessee Titans, Green Bay would never have to worry about facing Rodgers in the postseason outside of a hypothetical Super Bowl matchup.
But the Packers owe it to themselves and to their fans to get the best bang for their buck if they're planning to move on from one of the best quarterbacks to ever play. Looking through that lens, Murray would make more sense as the centerpiece of a trade than any other asset mentioned throughout the last several weeks of Rodgers trade speculation.