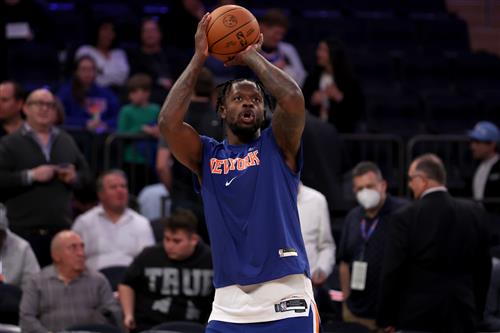 The New York Knicks are in a good position this NBA offseason to make a blockbuster deal. Some believe that they could take a swing at a big trade, attempting to add an All-Star caliber player to their current core to hopefully push for a playoff spot.
But, there is also a contingency of people that believe that the Knicks should commit to building around their young guys, with RJ Barrett as the centerpiece. In each scenario, the franchise has to figure out what they want to do with Julius Randle.
Is Randle a player they want as part of their core going forward, or has he become expendable? He signed an extension following his incredible 2020-21 season but came crashing back down to Earth during the 2021-22 season. His regression to the mean is a big reason that the Knicks struggled to win as often as they did the previous season.
His averages were still strong, as Randle scored 20.1 points, 9.9 rebounds, and 5.1 assists per game. That wasn't far off from his 2020-21 averages, but his efficiency plummeted, as he made only 41.1 percent of his shots overall and 30.8 percent of his 3-pointers after making 45.6 percent overall and 41.1 percent from 3-point range in his All-Star season.
His value is lower now, but there is still a chance that the Knicks shop him, especially as a means to move up in the 2022 NBA Draft. Where could he end up?
Let's take a look at some of the best and worst landing spots for Randle this offseason.
Good Landing Spot: Portland Trail Blazers
The Portland Trail Blazers are a team that is looking to upgrade this offseason.