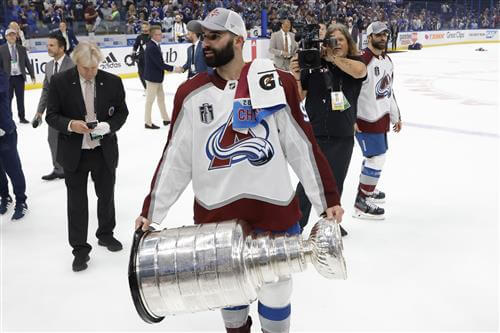 Free agency opened in the NHL on Wednesday, and there were a flurry of notable signings and trades.
A number of impact players still remain unsigned, so here's a peek at the best players still available.
BONUS: Phil Kessel
Alright, here's your morning bonus. After all, Kessel's next goal will be his 400th in the league, so he warrants mention. 
And, even entering his age-35 season, the 16-year veteran can still help offensively. 
Improving on last year's 4.6 shooting percentage is next to a statistical certainty, and with two Stanley Cups on his resume, there should be a suitor out there.
Additionally, with an estimated $91 million in career earnings, according to Cap Friendly, Kessel probably won't be chasing the highest bidder this offseason.
10. Danton Heinen
While best suited for a bottom-six role, Heinen scored a career-high 18 goals while posting respectable possession numbers last season with a: 2.4 Relative Corsi For percentage and 54.9 CF% when adjusted for score and venue at five-on-five.
The 27-year-old forward will likely be targeting some financial security with just $8.7 million in estimated career earnings, according to Cap Friendly.
However, even though he's a nice complementary player, suitors probably aren't going to be lining up to ink him to a long-term deal or a notable short-term investment.
9. Sonny Milano
Coming off a career-high 34 points through 66 games, Milano showed enough in an offensive role to earn another opportunity.
For a while, it appeared the 16th overall selection from the 2014 NHL Entry Draft would fail to live up to the scoring promise that encouraged scouts. Additionally, his 4.8 Relative Corsi For percentage and 51.1 CF% when adjusted for score and venue at five-on-five also showcase a winger who can drive possession.
The 26-year-old winger will likely have to settle for another prove-it contract.