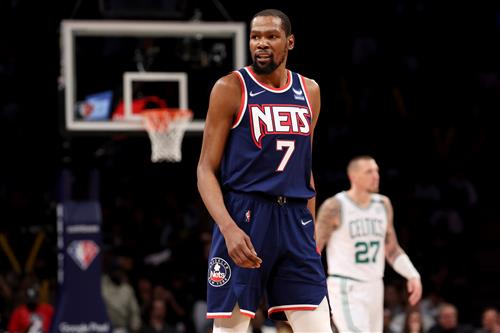 The New York Knicks have been involved in a ton of trade rumors this NBA offseason, as they have been viewed as the favorites to land Donovan Mitchell from the Utah Jazz. Those negotiations have been going on for weeks and will likely continue up until training camp gets underway in September.
Neither team is in a rush to make a deal. The Jazz have set a very high price to acquire Donovan and won't accept anything below that. New York knows that they have the best package of assets to offer and has also set a price.
For now, things are at a standstill. Utah will likely canvas the league, seeing what else they can find from other teams. After all, they are the franchise heading toward a rebuild so moving Mitchell before the regular season, as he would help them win too many games, would make the most sense.
The Knicks will continue biding their time. They will not unload all of their assets as they want to ensure there is enough on the roster for them to remain competitive. Also, if they hold onto enough draft capital, they could swing another blockbuster trade down the line.
Another All-Star that has been involved in trade talks is Kevin Durant. He requested a trade from the Brooklyn Nets before free agency began. If things don't work out for Mitchell, could the Knicks try their hand at acquiring Durant? 
What is the best offer that the Knicks could make? Let's take a look at this hypothetical trade that would send Durant to New York City from Brooklyn.
Brooklyn Nets Receive: F Julius Randle, G Evan Fournier, F Cam Reddish, G Immanuel Quickley, 2023 First-Round Pick, 2023 First-Round Pick (via DAL), 2025 First-Round Pick, 2025 First-Round Pick (via MIL), 2027 First-Round Pick, 2029 First-Round Pick
New York Knicks Receive: F Kevin Durant, G Seth Curry