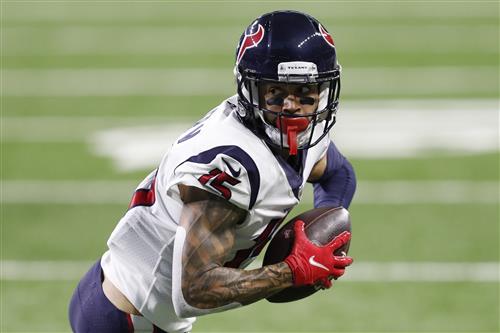 Title-winning teams aren't built with stars alone. Even the defending Super Bowl champion Los Angeles Rams can attest to that.
While the club featured a plethora of big-name players who contributed heavily during its playoff run, the team also relied on unheralded performers who exceeded their bargain-bin contracts to help raise that banner.
Guys like A'Shawn Robinson and Eric Weddle were frugally acquired on the open market before going on to play important roles. Having these starting-caliber talents on cheap deals allowed the franchise to splurge for its stars while still maintaining enough depth to win it all.
With that in mind, here's a look at seven still-available free agents who could play a major role without breaking a team's bank in 2022.
S Landon Collins
It's not often that a 28-year-old with three Pro Bowl appearances and an All-Pro nod is still available right before the start of training camp, but Landon Collins is available.
The safety started hot with the New York Giants, amassing 437 tackles, 32 pass defenses, eight interceptions and four sacks while earning all the aforementioned honors during his first four years in the league.
Unfortunately, Collins struggled to stay healthy and didn't make as much of an impact upon signing with the Washington Commanders in 2019. He missed 13 games over the last two years and struggled with consistency when available.
Collins still flashed his playmaking ability during a trying 2021 campaign, including in Week 14 when he notched an interception and two sacks against the rival Dallas Cowboys. Despite the glimpses, he ultimately failed to live up to the massive six-year, $84 million deal he signed and was released this offseason.
While Collins can be a liability in coverage—he allowed 43 completions on 61 targets to go for 508 yards and eight touchdowns last year—his athleticism and tackling abilities are still top-notch.
The Alabama product could thrive in the right situation, especially as a hybrid safety that lines up in the box. He's an excellent disruptor in the backfield, evidenced by 41 tackles for losses, 16 QB hits, 10 sacks and seven forced fumbles during his career.
If Collins lands with a team who will deploy him in that role, he should pay dividends while barely making a dent in the salary cap.
WR Will Fuller
Will Fuller has been one of the league's most dangerous wideouts when healthy, even if those moments have been fleeting in recent years.
After he participated in only two games this past season—his first and only with the Miami Dolphins—and caught just four passes for 26 yards, Fuller's market isn't exactly red-hot. Teams are leery that a player who has missed a significant amount of action in all but his rookie campaign won't return much on an investment, but the upside of a cheap contract is undeniable.
Fuller is less than two years removed from his best showing as a pro. He reeled in 53 catches for 879 yards and eight touchdowns while participating in just 11 games during the 2020 season.
The 6'1″, 184-pound receiver can stretch defenses and torch cornerbacks at his best. His quarterbacks have performed noticeably better with him on the field as well.
During 33 games together with the Houston Texans, Deshaun Watson averaged 281.3 passing yards per game and 8.78 yards per passing attempt. The quarterback's numbers fell to 249.2 YPG and 7.62 YPA without the top wideout in the lineup.
Any team that still has holes in its receiving corps should consider rolling the dice on Fuller's health in 2022.