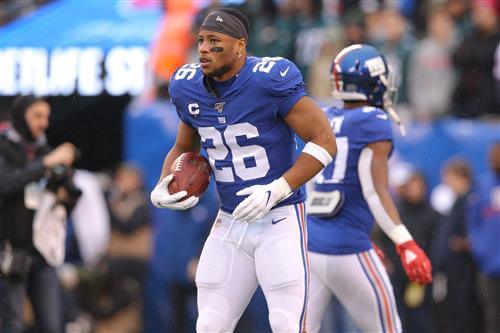 NFL trades have been a larger part of the offseason than free agency with blockbusters happening on a near never-ending loop.
From Russell Wilson and Deshaun Watson to Tyreek Hill, some of the NFL's biggest names have been dealt as teams attempt to replicate the success the defending champion Los Angeles Rams have had in this regard.
As we're still in March, there's a darn good chance that more big-time NFL trades will be the name of the game moving forward. Below, we look at five deals the NFL world would love to see moving forward in the offseason.
Houston Texans trade Brandin Cooks to the Green Bay Packers
Fresh off the shocking trade of Davante Adams to the Las Vegas Raiders, these Packers are obviously in need of multiple wide receivers for the recently-extended Aaron Rodgers. While Green Bay will certainly look to address this position with one of the two picks it acquired for Adams and free agency, acquiring Cooks would make the most sense.
Cooks, 28, has put up six 1,000-yard seasons over the past seven years. He's been among the most-consistent receivers during that span — averaging 74 receptions for 1,052 yards while catching 65% of his targets. Imagine what he'd be able to do with Rodgers. Perhaps, Green Bay sends a third-round pick and change to the rebuilding Texans for the stud veteran receiver.
Cleveland Browns trade Baker Mayfield to the Seattle Seahawks
This has been bandied about a whole lot since Cleveland made the blockbuster trade for Watson. Mayfield had requested a trade even before that deal went down. Unfortunately for the former No. 1 pick, the market has thinned out considerably. In fact, there's mutual disinterest between Mayfield and the Carolina Panthers. That's intriguing given Carolina's QB situation (more on this below).
As for the Seahawks, they want us to believe that they're willing to ride with Drew Lock next season after trading Wilson to Denver. That's laughable. Head coach Pete Carroll is too old to waste a season with Lock under center. Meanwhile, Mayfield could likely be had for pennies on the dollar. Despite his obvious limitations, Mayfield would be a marked upgrade over Lock. It's not close. This is one of the NFL trades we expect to happen in short order.