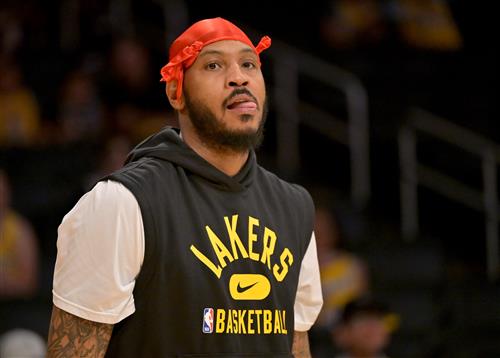 Coming off a highly productive year with the Los Angeles Lakers, Carmelo Anthony continued to re-invent himself in a bench role. He averaged 13.3 points and 4.2 rebounds per game while shooting 44.1% from the field and 37.5% from beyond the arc. He may not be the superstar talent he once was but in the right situation, Melo can still have a major impact. The 10-time All-Star could be pursued heavily during 2022 NBA free agency.
As one of the best pure scorers the game's ever seen, Anthony will more than likely have a fair share of suitors during the 2022 NBA offseason. This is especially true considering he was one of the few bright spots for the Lakers during their disastrous 2021-22 campaign. Without further ado, let's discuss the four best landing spots for Anthony in NBA free agency.
Best landing spots for Carmelo Anthony in 2022 NBA Free Agency
4.  Los Angeles Lakers 
Given how well he did in a reserve role with the Lakers this past season, it would only make sense for Anthony to return to the LakeShow for another run. He has accepted his role coming off the bench while providing a much-needed scoring punch to their second unit.
Having hit several big shots throughout the year and coming through for this team when they needed it most, Melo brought a perfect blend of scoring, rebounding, and veteran leadership to Los Angeles. If the Lakers want to return to NBA supremacy next year, then bringing back Anthony would be in their best interest. But if Anthony wants to win a ring, there are better options out there.