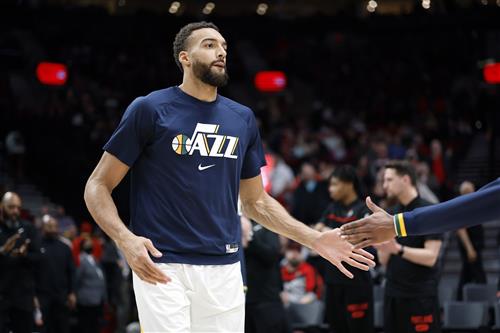 Despite the yearly $38.1 million dollar price tag attached to his name, questions about NBA star Rudy Gobert's value have become fashionable in recent years.
Arguably, they started surfacing after last year's playoffs. The Los Angeles Clippers infamously "went small" against Gobert's Utah Jazz. The plan was to force the 3x Defensive Player of the Year out of the paint and onto the perimeter. The rest is history. The plan worked to perfection.
Still, some seem to have misconstrued those events as reflecting a fatal flaw in Gobert. They don't. Precious few players in the NBA are without limitations. The ones that are either make about $10 million dollars more than Gobert per season or they're due for a raise.
Gobert is the best rim protector in the NBA: he's deserving of respect. Still, his defensive prowess hasn't been enough to keep the Utah Jazz afloat.
Barring a deep playoff run, it appears likely that they'll at least entertain blowing up their core this offseason.
If that's the plan, here are 3 trade targets they should consider in a Rudy Gobert trade.
James Wiseman
Narrowing this down to one of Golden State's young players proved a difficult task. Jonathan Kuminga felt a touch ambitious. He has superstar potential, and the Warriors may seek a higher-tier offensive player in exchange for the rookie.