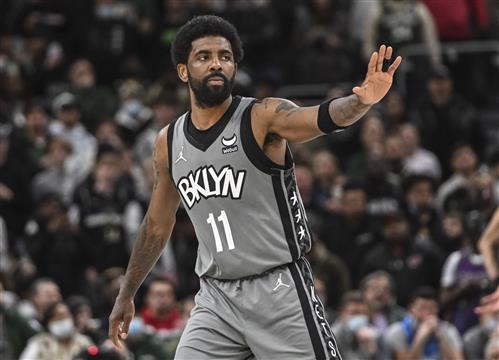 The 2021-22 NBA season has been a strange one for Kyrie Irving and the Brooklyn Nets, to say the least. It still remains as such given he is still ineligible to play in home games and would not even be able to play in a road matchup with the Toronto Raptors in the play-in tournament.
With James Harden no longer being a member of the Nets, there isn't that additional superstar to play alongside Kevin Durant when Irving is ineligible to play.
Ben Simmons should help in key areas when he's back in form to the point of being able to play in games. However, he's certainly not Harden. There is no way around it; the Nets need Irving yet there is still not a solution to the ongoing issue at hand.
While the Nets' focus is on finishing this season as the NBA champions, what happens after it's over is not something that should be overlooked.
In the offseason, Irving will enter unrestricted free agency and will have no shortage of options at his disposal if he were to seek to test the waters of free agency. Will he want to come back to the Nets?
With Kyrie Irving not having a contract extension in place, let's take a look at three early logical landing spots for the Brooklyn Nets star in NBA free agency.
3. Dallas Mavericks
While the Dallas Mavericks may not be located in one of the glamour markets like New York City, Los Angeles, or Miami, they do have a lot to offer Kyrie Irving if he were interested in entertaining them.