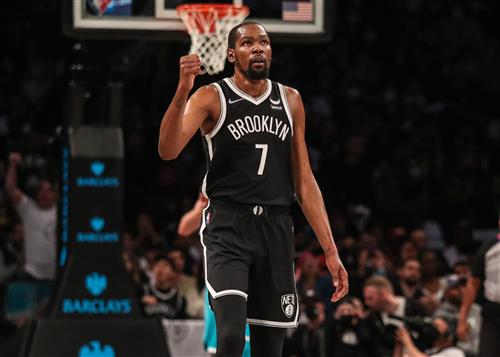 While a lot of the basketball world has turned its attention to the NBA Summer League in Las Vegas, there is still plenty of attention being given to the Brooklyn Nets. They can potentially change the landscape of the entire league in the coming weeks depending on how negotiations centered around Kevin Durant goes.
This all came about following Durant requesting a trade from the Nets right before the free agency moratorium was set to begin. It set the basketball world ablaze and after the frenzy at the beginning, things have come to a screeching halt.
Teams are waiting to see what happens with Durant before making the next move. The Phoenix Suns and Miami Heat are the two teams that have been mentioned as being on his list of preferred landing spots.
As a result, there have been a ton of mock trades created involving those teams. The Toronto Raptors are another team that is reportedly lurking, as they believe they have the best trade package to offer to the Nets.
A lot of mock trades have focused on those three teams and the Miami Heat as well. But, over half of the NBA has reportedly reached out to the Nets about making a trade. Which teams could that be and what kind of offers could they bring to the table?
Let's take a look at three potential trades involving Durant that you may not have thought of that are outside of the regular headline-grabbing teams.
Brooklyn Nets Receive: F Brandon Ingram, F Trey Murphy III, C Jaxson Hayes, 2023 First-Round Pick (via LAL) 2024 First-Round Pick, 2025 First-Round Pick (via MIL), 2026 First-Round Pick, 2026 First-Round Pick (via MIL)
New Orleans Pelicans Receive: F Kevin Durant