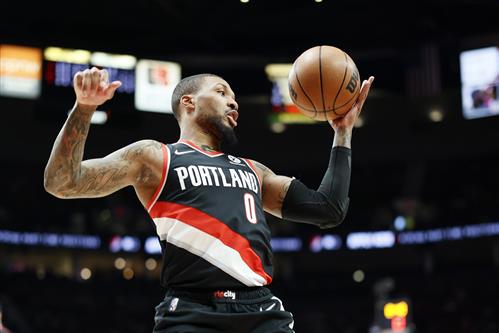 According to some philosophies, an NBA team should prefer to be one of the bottom five teams in the league if they're not one of the top five. Some would argue that it's better to maximize lottery odds and look to the future than find your team on the "mediocrity treadmill."
If that's true, it doesn't bode well for the Chicago Bulls or the Portland Trail Blazers.
The Bulls were a competitive club in 2021-22. They won 46 games and were eliminated in the first round of the NBA playoffs. That's a respectable performance, but it doesn't sniff the league's top five.
It's closer than the Blazers got. With Damian Lillard missing considerable time with an injury, the Blazers opted to trade CJ McCollum and effectively punt on the season.
They'll likely be better next year. It's still hard to imagine them cracking the league's top five. If they decide to hop off that dreaded treadmill and rebuild, here are three trades that send Lillard to the Bulls and propel them in the opposite direction.
Portland Trail Blazers Receive: C Nikola Vucevic, G Lonzo Ball, 2024 First-Round Pick (Swap – CHI), 2026 First-Round Pick (Swap – CHI), 2027 First-Round Pick (Swap – CHI), 2028 First-Round Pick (CHI)
Chicago Bulls Receive: G Damian Lillard
The idea of Damian Lillard and Zach LaVine teaming up this summer is not a new one.