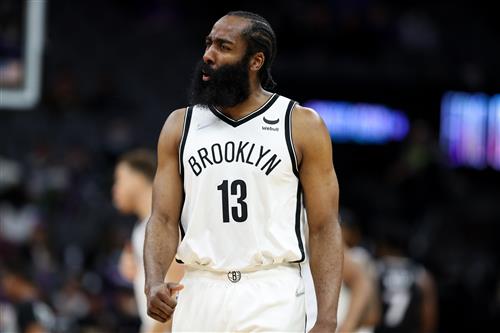 The Philadelphia 76ers have long been enamored with the prospect of acquiring James Harden. There's no doubt that James Harden would be a top-tier co-star for Joel Embiid, and he is the sort of difference-making player that the 76ers want in a Ben Simmons trade.
While originally James Harden was linked with an offseason move to the 76ers, a recent report by Shams Charania suggested that the Brooklyn Nets would be willing to trade James Harden to the Philadelphia 76ers in exchange for Ben Simmons. With that in mind, here are the 3 best trade packages that the 76ers could send out to acquire James Harden.
Trade Package No. 3
Philadelphia 76ers Receive: James Harden
Brooklyn Nets Receive: Ben Simmons, Danny Green, and Furkan Korkmaz
Obviously, Ben Simmons is the centerpiece of this package and all subsequent packages. On the Brooklyn Nets, Ben Simmons would be able to play next to shooters such as Kevin Durant, Kyrie Irving, and Patty Mills. That would lead to a completely spaced-out floor for his drives to the rim, and would also maximize his playmaking abilities.
The Brooklyn Nets have obviously missed Joe Harris for the majority of the season. Perhaps adding more shooters in a James Harden package would be intriguing for them. This package would give them two solid shooters in Danny Green and Furkan Korkmaz. Danny Green shoots 38.4% from beyond the arc and is the quintessential 3 and D player. Furkan Korkmaz has struggled this year, but he shot 37.5% from beyond the arc last season, and perhaps he could rediscover that form on the Nets.
Overall, this trade package would allow the Nets to acquire Ben Simmons along with some shooters to improve on both ends of the floor.