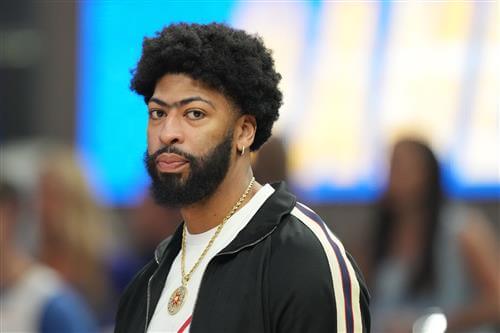 It is almost unfathomable that Anthony Davis is finding his name in trade rumors right now. The Los Angeles Lakers are merely two seasons removed from an NBA championship. How did this fall apart so quickly?
Some may point to a certain mercurial point guard. Russell Westbrook may be a triple-double machine. He's just not necessarily easy to fit into a team concept.
On the other hand, Anthony Davis bears some responsibility for the team's failures as well. His availability has been a major issue, and his productivity has fallen short of his usual standard when he has suited up.
It almost makes you wonder what his trade value might be.
We're willing to bet the New York Knicks would take a gamble on him. After a storybook 2020-21 season, the Knicks have dramatically regressed this season.
So has their 2020-21 Most Improved Player Julius Randle. It feels like Randle finds himself in a shouting match with someone from the Knicks' staff on a near-nightly basis.
Something has to give in each of the league's biggest markets. Here are 2 deals that may benefit both.
Los Angeles Lakers Receive: F Julius Randle, G Derrick Rose, 2023 First-Round Pick (NYK)
New York Knicks Receive: C/F Anthony Davis
With LeBron James on the roster, the Los Angeles Lakers are likely to remain firmly in win-now mode.