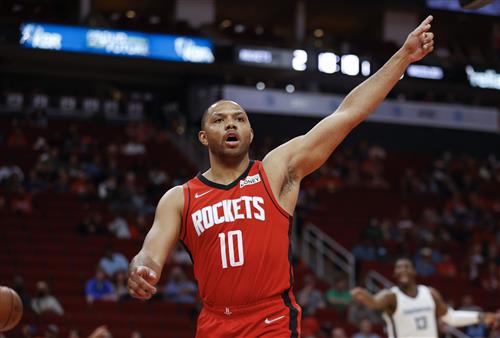 Congratulations to the Boston Celtics and Golden State Warriors for making the 2022 NBA Finals. You deserve all the applause and attention. Just not here.
Twenty-eight of the Association's 30 teams have already been thrust into offseason mode. This space is for the league's majority—and for trade ideas engineered from the comfort of my stair-stepper desk.
Every squad will be included in at least one hypothetical deal. A couple will wind up in more; overlap is unavoidable in this exercise.
The team theoretically making the initial phone call will be placed at the top of each outline. This doesn't mean the trade skews in their favor. It's just a way of adding organization to an avalanche of hypotheticals.
Assume every deal is completed in the new league year unless otherwise noted. This allows us to ship out first-rounders as actual salaries or get around the Stepien Rule for franchises who shipped out 2021 picks. Terms get agreed upon beforehand, teams will make selections on behalf of other squads, and the transaction can go through later.
Sign-and-trade scenarios are fair game. I don't condone tampering. Nor am I saying it happens. Except, I kind of am. Because it does. Let's all be unassuming, rule-abiding hoops heads and just count on teams not negotiating with other players and influencing 2022 draft picks that aren't theirs prior to 2022 free agency.
Plus, we're here to have fun—good, clean, CBA-legal-yet-still-out-there fun. That is why this miscellany of trade ideas has been peppered with a handful of three- and four-team spectacles.
Atlanta, OKC and Portland Give Us a 3-Team Pre-Draft Trade
Atlanta Hawks Receive: No. 30, Kenrich Williams
Oklahoma City Receive: Danilo Gallinari ($5 million partial guarantee for next season), No. 7
Portland Trail Blazers Receive: No. 12, No. 16
Welcome to the only trade on this list that must be pushed through before the start of the new league year. Oklahoma City is sitting on more than $30 million in cap room. Let's use it on team president Sam Presti's behalf.
Pay no mind to Danilo Gallinari's reunion with the Thunder. They project to waive him for $5 million before his contract fully guarantees at $21.5 million next season—unless they're bent on having a large salary to anchor midseason trades. In essence, though, they're giving up No. 12, No. 30, Kenrich Williams and cash to scoop up a second top-seven pick.
The Hawks, meanwhile, buoy their wing rotation and add a little financial flexibility. Rather than waiving Gallinari for $5 million and potentially stretching that money over three years, they get Williams for just $2 million and gain another $1.3 millionish by dropping down 14 spots in the draft. That might seem negligible, but every penny saved increases the likelihood they can access the full non-taxpayer's mid-level and re-sign Delon Wright.
Portland shouldn't object to divesting No. 7 into No. 12 and No. 16. General manager Joe Cronin is expected to shop the seventh overall pick, per The Athletic's John Hollinger and Sam Vecenie. Many already have that selection headed to the Detroit Pistons for Jerami Grant.
But a top-seven pick is a steep price to pay for a non-star. This framework allows the Blazers to cobble together alternative offers for Grant (and others) while still leaving themselves with a first-round prospect or additional trade ammo.
Oklahoma City's involvement feels most questionable. It's not egregious. Moving into the top seven is a big deal. The Thunder can try to withhold Williams or No. 30 or insist on some second-round compensation.